Press Kit
What is CheckYourList?
CheckYourList lets you make repeatable checklists to help manage life's challenges.
You live in an overwhelming world, with new information constantly bombarded at you. Simple tasks like remembering what to take when you leave the house often feel overwhelming. We need to offload this cognitive function and be confident we do and take everything we need. Traditional to-do list apps are overwhelming, they make it difficult to surface lists when you need them. Apps that focus on repeatable lists are often focused on streaks and habits.
CheckYourList solves your problem. It lets you create lists via a simple interface that you can use spontaneously. You can check your items off and feel confident that you have everything. Once the list is complete or whenever you need to, uncheck the entire list so it is ready to go again.
It's great for packing lists, daily routines, cleaning lists and things that you need to take with you constantly.
Core Features
Create repeatable checklists
Uncheck checklists So they are ready to go for next time
Feel less forgetful Know you have done or taken what you need
Don't be overwhelmed Reduce the amount of things you keep in your head
Remember your stuff Stop feeling like you've always forgotten something
Don't miss a step It's easy to let the pressure of a moment let you make a mistake or forget something, run through a checklist to be sure
Stop wasting time Don't wonder around the house wondering if you have everything
Group checklists together
No login required Everything works via your Apple ID account
Privacy Focused No account creation, we see none of your data
Built for ADHD Build by a developer who has ADHD to help others
Ecosystem Features
CheckYourList is built for iOS, iPadOS and WatchOS
Shortcut Automations Automatically open a checklist or group
iCloud Syncing Share your lists between multiple Apple devices
WatchOS Access all your checklists from your wrist
Dark Mode Full dark mode including high contrast support
Spotlight Search All checklists, groups and items are fully searchable
Pricing
Try the app with two checklists for free and unlock more with a $4.99 (USD) monthly, $29.99 yearly or $49.99 single lifetime purchase.
Availability
CheckYourList is everywhere the Apple App Store supports and can be downloaded on the App Store here..
It is localised for English and French.
About the Developer
Hi, I'm Spencer 👋
I'm a UX Designer and Software Engineer who has been working from himself building products since 2014. I live in Sydney, Australia with my wife and son.
I built this app to help with my ADHD. I found myself forgetting things more and more after the birth of my son. Dropping him at daycare and then going to the gym, required so many things. I felt overwhelmed and would take ages to leave the house. I wanted a solution, so I built this app. Now I run through CheckYourList and am confident I have everything I need.
CheckYourList has made my life better, and I hope it can do the same for others.
p.s. I'm 100% open about everything I work on, you can even see what tasks I am completing on my open page.
Contact
Reach out to me at help@checkyourlist.app
You can can see what I'm working on and follow me on twitter @Swaldy or my personal website.
Media
All our images, promotion art and CheckYourList app logo are downloadable here. Alternatively pick and choose from high resolution images below.
iPhone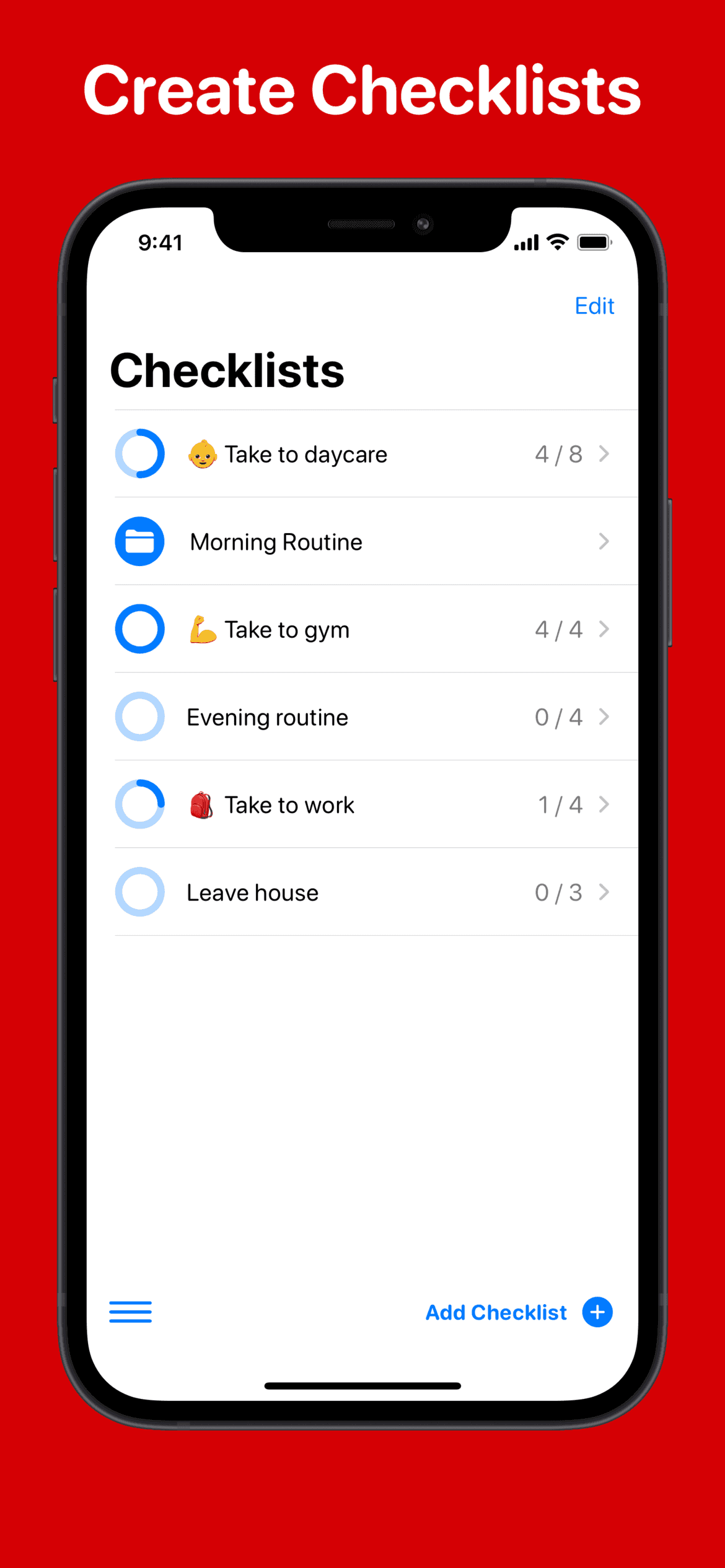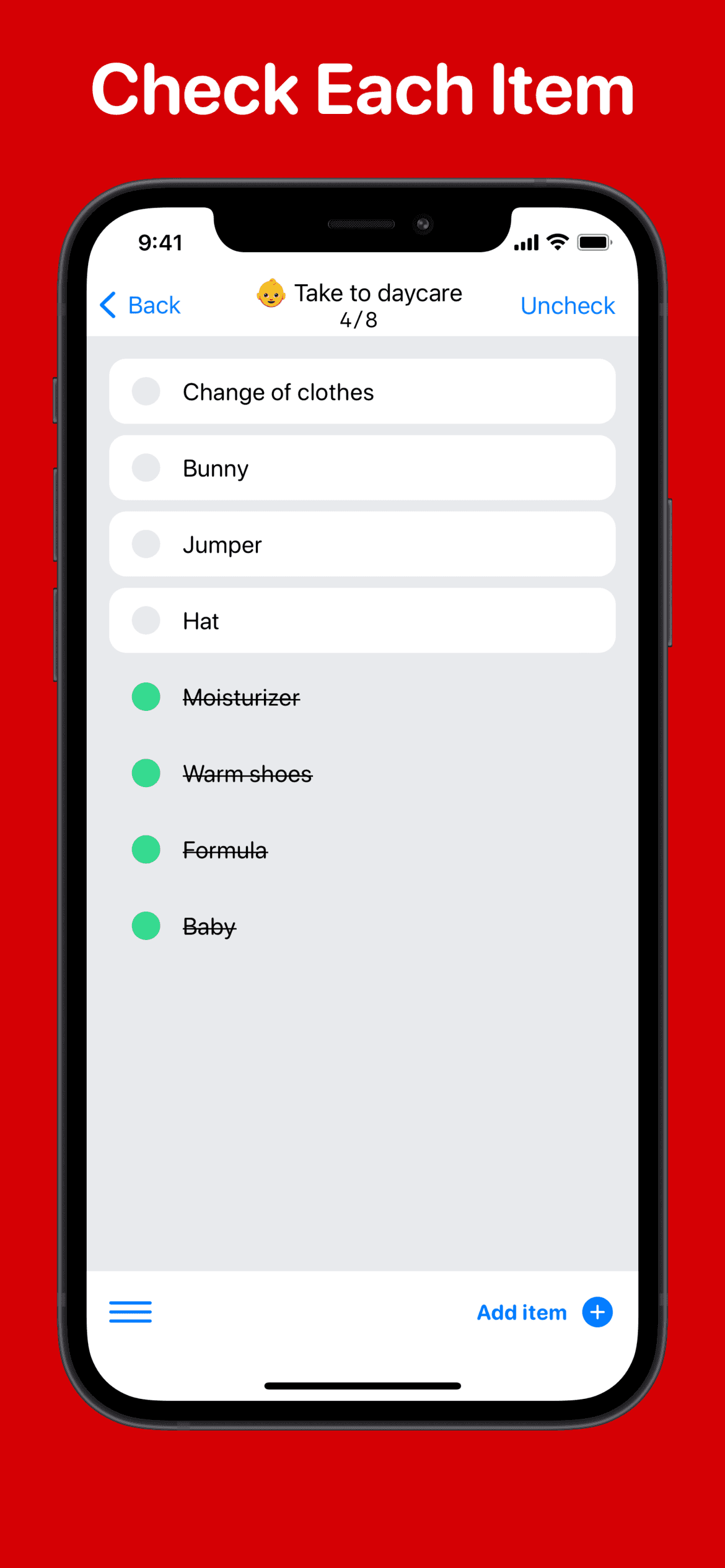 iPad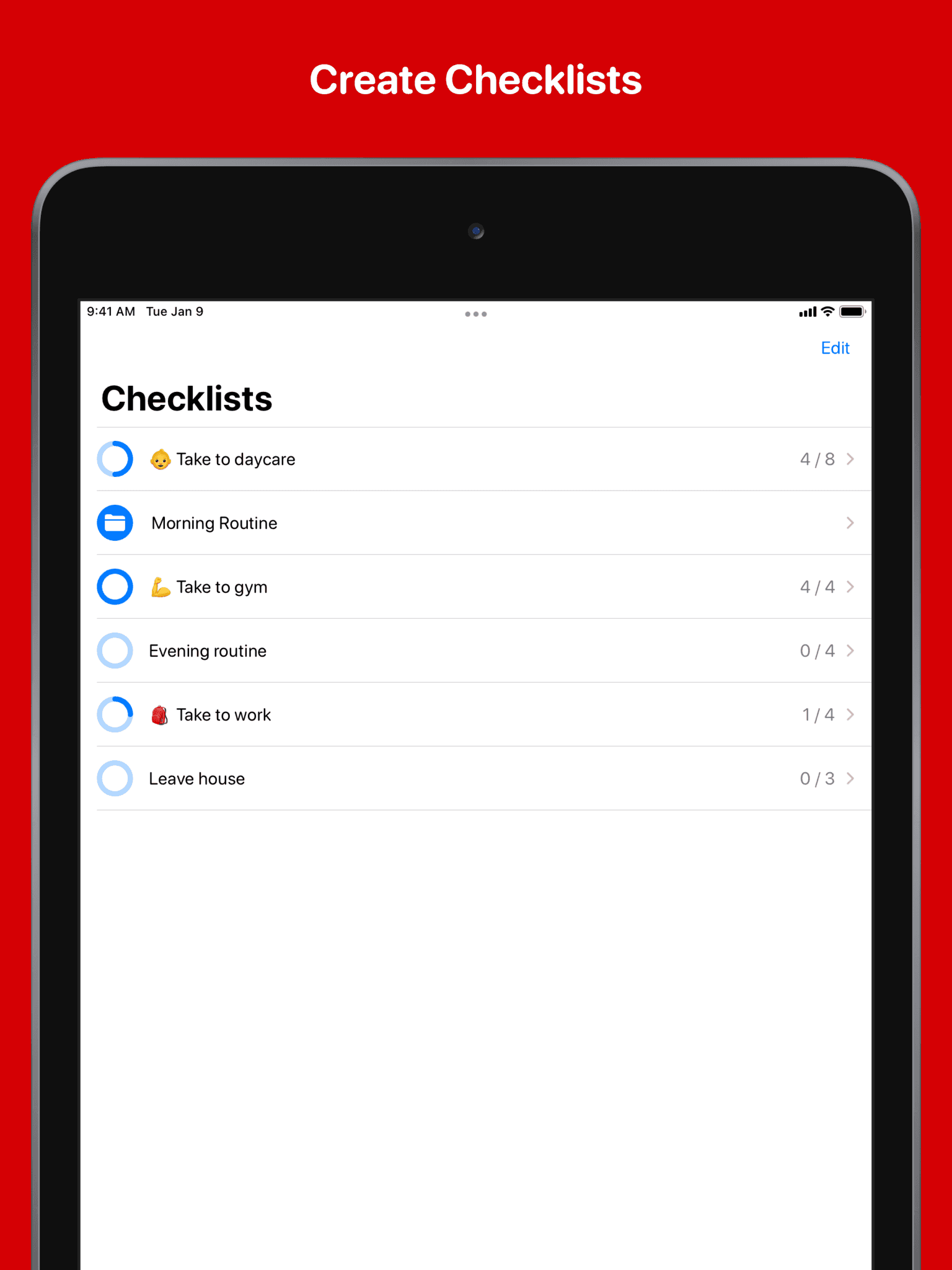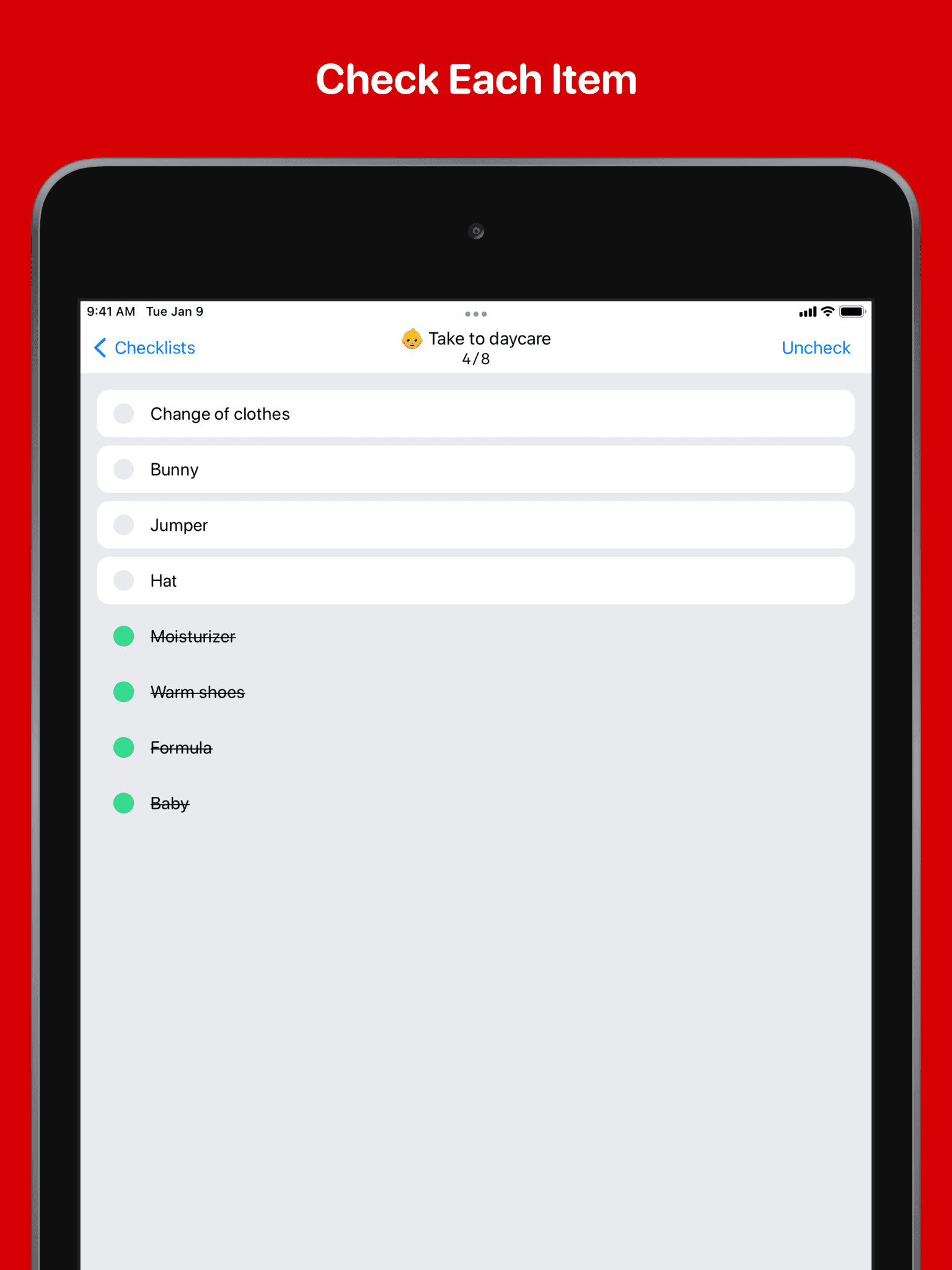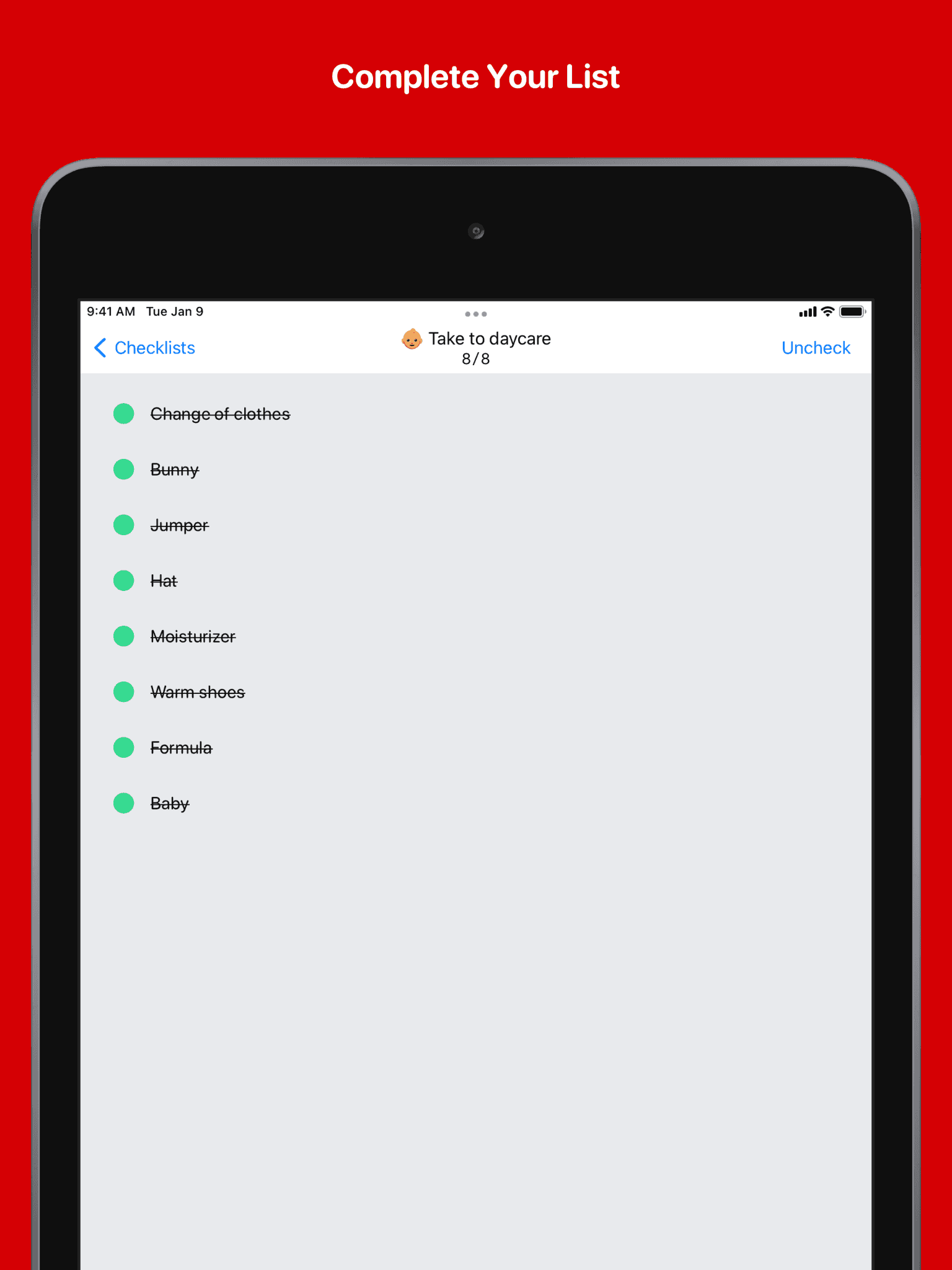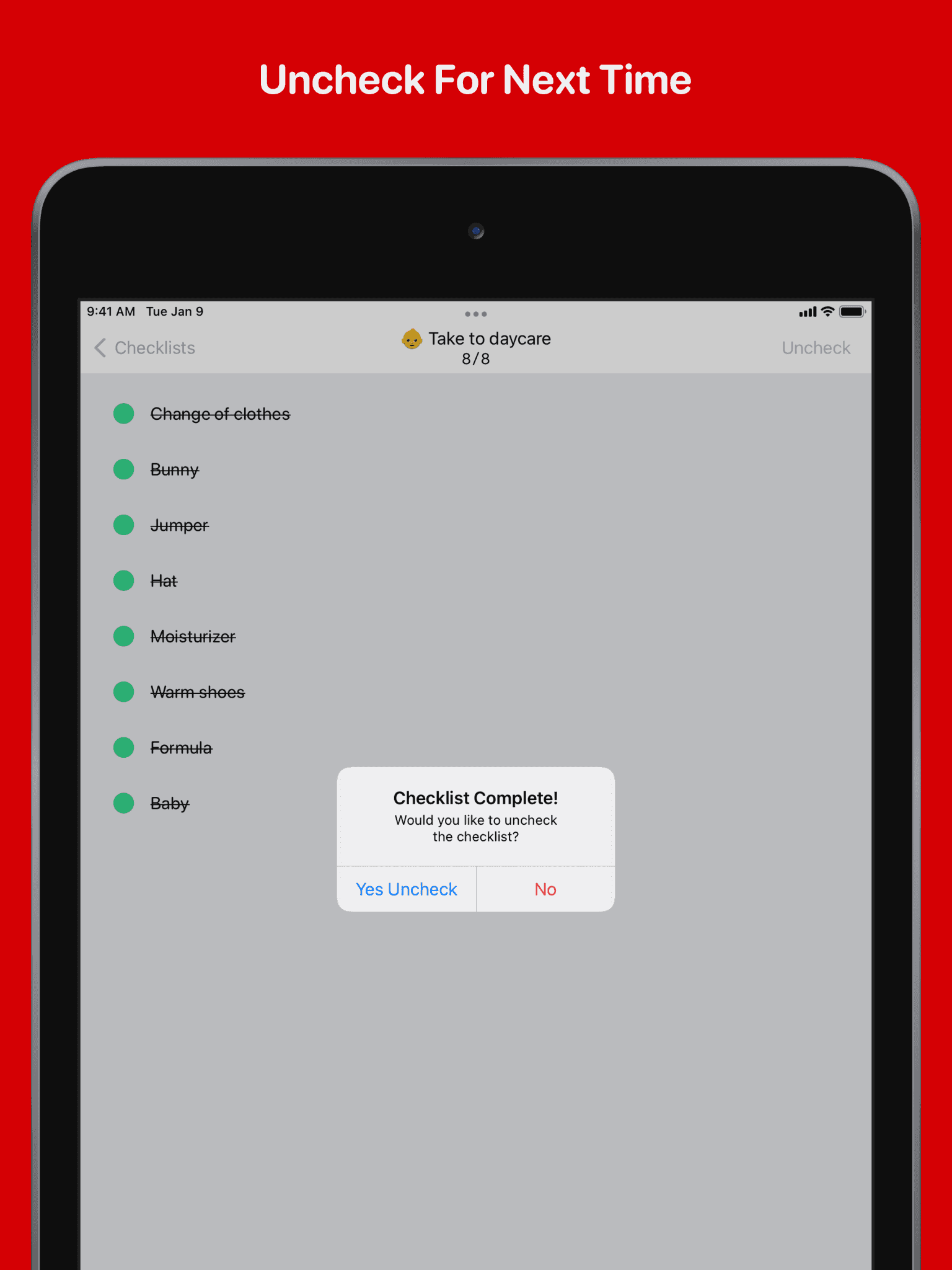 WatchOS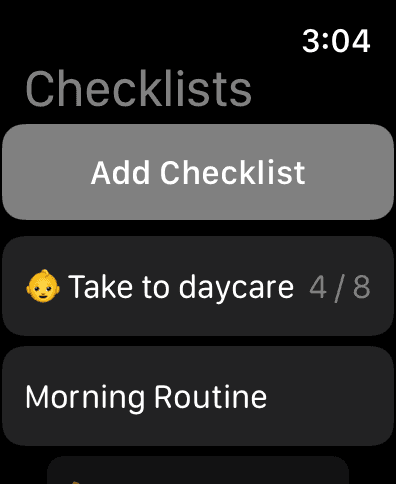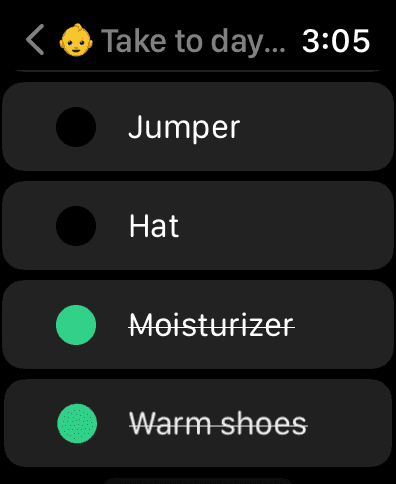 "Four generations after the first aviation checklists went into use, a lesson is emerging: checklists seem able to defend anyone, even the experienced, against failure in many more tasks than we realized. They provide a kind of cognitive net. They catch mental flaws inherent in all of us—flaws of memory and attention and thoroughness. And because they do, they raise wide, unexpected possibilities."
- Gawande, Atul. The Checklist Manifesto