Make
Reusable

To Do Lists
Don't forget your stuff with CheckYourList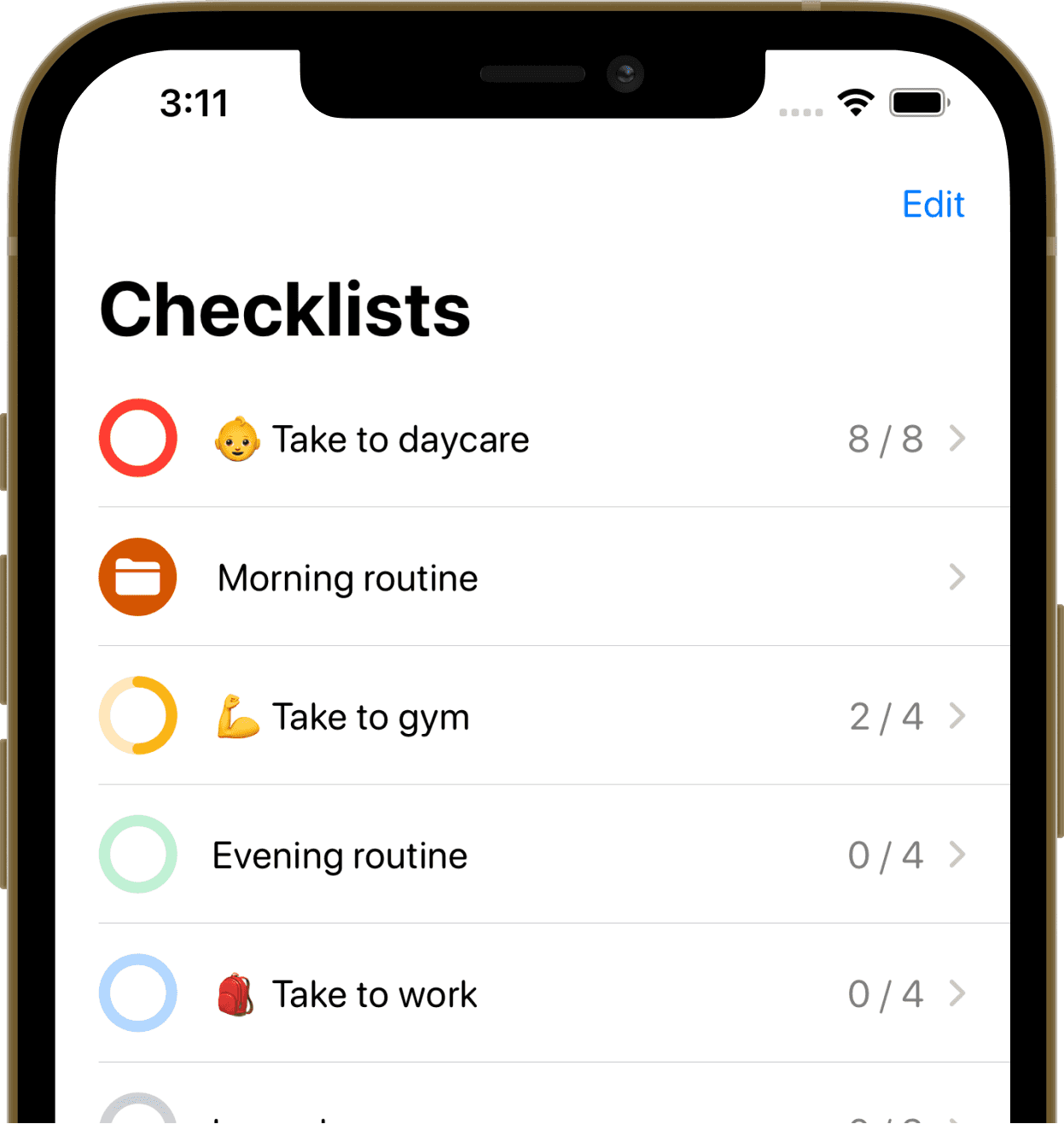 Hi, I'm Spencer and I built this app to help with my ADHD. I found myself forgetting things more and more after the birth of my son. Dropping him at daycare and then going to the gym, required so many things. I felt overwhelmed and would take ages to leave the house. I wanted a solution, so I built this app. Now I run through CheckYourList and am confident I have everything I need.
Feel less forgetful
Always feeling like you've forgotten something? Feel organised and free up mental energy. Make repeating checklists so you don't forget your stuff.
Don't be overwhelmed
We live in an overwhelming world. It's easy to forget things when leaving the house. CheckYourList is a simple app, designed to make you organised.
Remember your stuff
Tired of turning up at the gym without your headphones? Forgot your lunch? Turned up at daycare but forgot your baby?
Stop wasting time
Create repeatable checklists when you need to remember things every day. Stop wasting time backtracking and worrying if you have everything. CheckYourList and be confident whenever you leave the house.